Important
You are browsing the documentation for version 4.2 of OroCommerce, OroCRM and OroPlatform, which is no longer maintained. Read version 5.1 (the latest LTS version) of the Oro documentation to get up-to-date information.
See our Release Process documentation for more information on the currently supported and upcoming releases.


Configure Entity and System Capabilities in the Back-Office¶
Note
The Entity and System Capabilities topic is part of the section on Understanding Roles and Permissions, and provides the list of capabilities that you can enable or disable when creating or modifying roles in OroCommerce.
Access to different capabilities in the back-office depends on the capabilities enabled for a specific user role. In the application, these capabilities are grouped under categories, such as accounts management, orders or system capabilities. An example of a capability is enabling a selected user to manage menus or passwords.
You can enable or disable entity-specific and system-specific capabilities in the Entity section when creating or updating a role in your application, as illustrated below:
Warning
Keep in mind that capabilities available in your instance depend on the Oro application installed (for example, OroCRM has fewer capabilities than OroCommerce).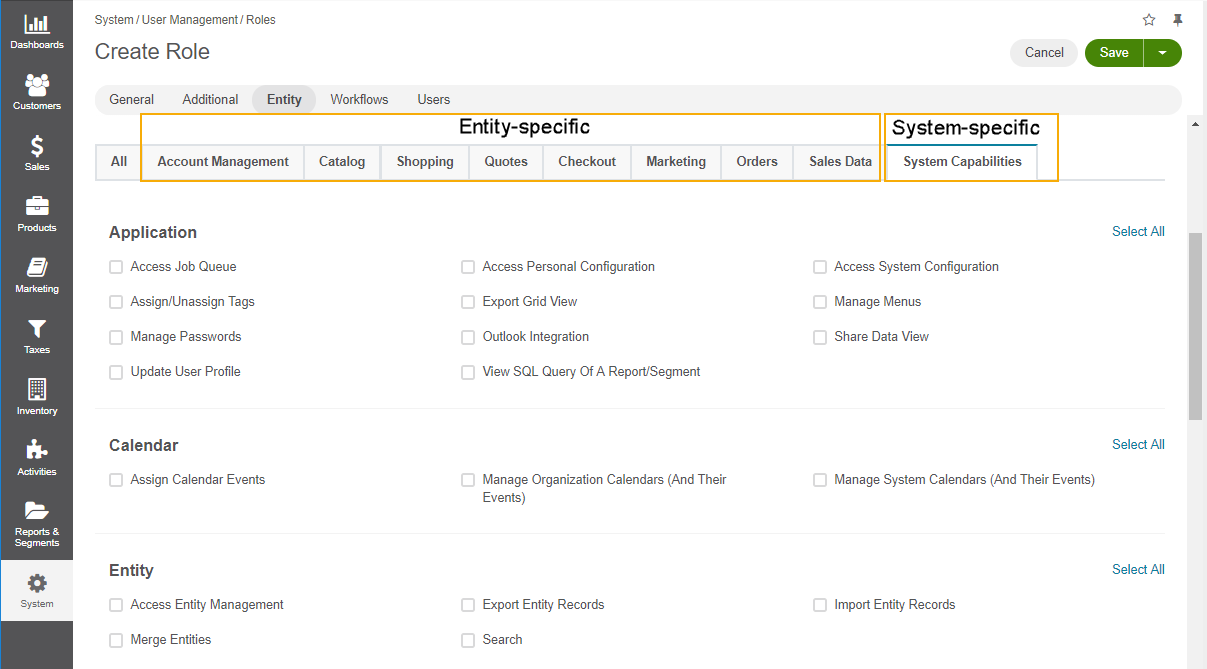 Read on to learn more about the capabilities available for users in the back-office.