Configure Global Microsoft Settings
The Enterprise Edition of Oro applications support the integration with Microsoft features through the Oro-Microsoft 365 Integration extension. With its help, you can configure Microsoft 365 single sign-on, calendar, and task synchronization.
The Community Edition has Microsoft OAuth2 with Microsoft for email sync via configured Azure Active Directory Application available out-of-the-box. The Oro-Microsoft 365 Integration extension is not available for the Community Edition.
To configure global Microsoft integration-related settings in the back-office:
Navigate to System > Configuration in the main menu.
In the panel to the left, click System Configuration > Integrations > Microsoft Settings.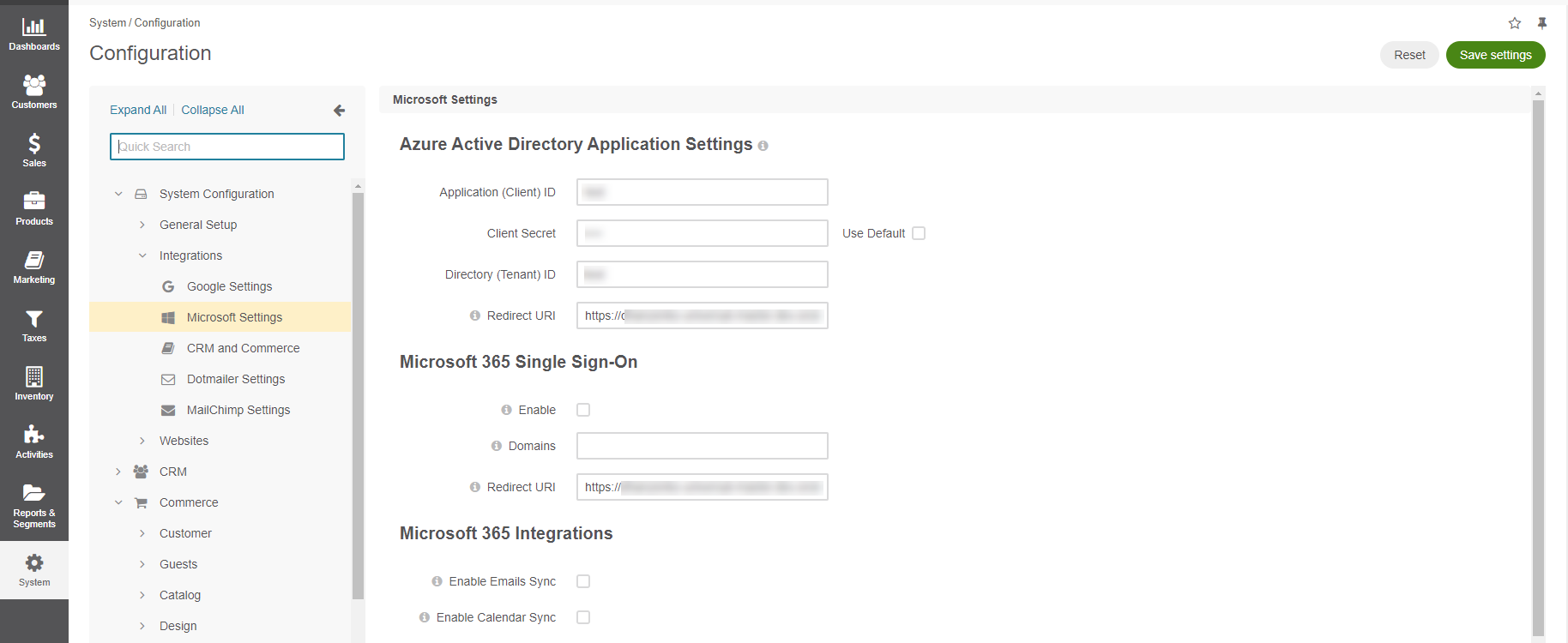 Click the relevant topic below to start configuring the required setting: