Important
You are browsing documentation for version 5.0 of OroCommerce, OroCRM, and OroPlatform, maintained until August 2024 and supported until March 2026. See version 5.1 (the latest LTS version) of the Oro documentation for information on latest features.
See our Release Process documentation for more information on the currently supported and upcoming releases.


Configure Global Settings for Marketing General Setup
Learn how to enable and set up marketing-related features such as marketing lists, tracking and email campaigns.
Features
You can customize marketing features, such as marketing lists, website tracking, marketing campaigns, email campaigns, and/or marketing activity statistics in context (e.g. for orders, customer users, etc.) in your Oro application via the system configuration.
In the main menu, navigate to System > Configuration.

Select Marketing > General Setup > Features in the menu to the left.

Note

For faster navigation between the configuration menu sections, use Quick Search.

To enable/disable the necessary feature, first clear the Use Default checkbox and then select the required option.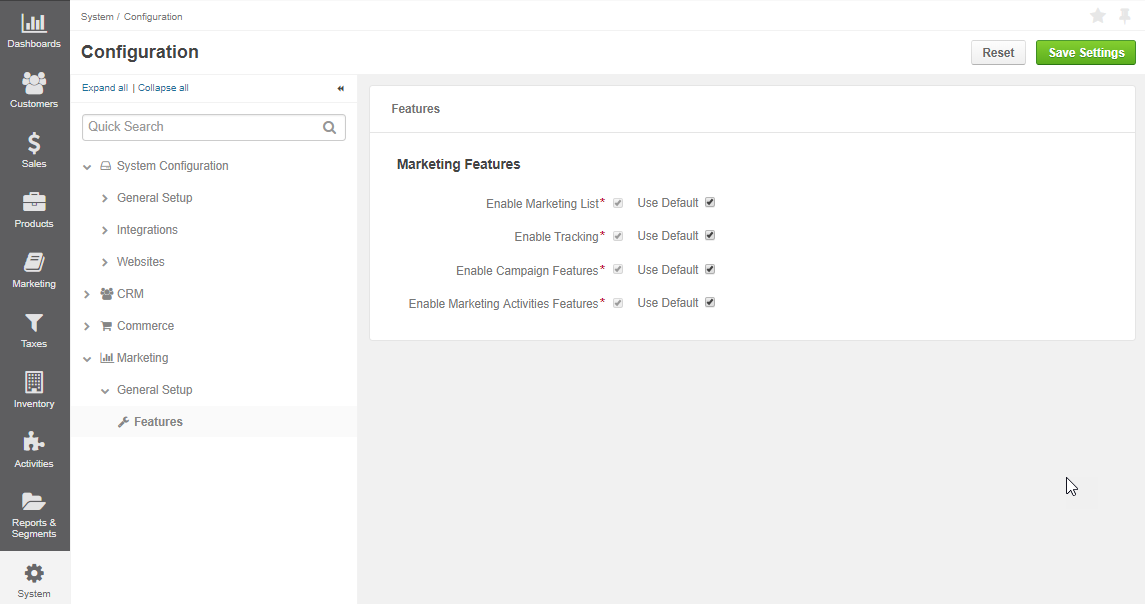 Click Save Setting.
Related Articles