Important
You are browsing the documentation for version 4.1 of OroCommerce, OroCRM and OroPlatform, which is no longer maintained. Read version 5.1 (the latest LTS version) of the Oro documentation to get up-to-date information.
See our Release Process documentation for more information on the currently supported and upcoming releases.


Send an Email Campaign via MailChimp¶
Oro applications support an out-of-the-box integration with MailChimp, enabling you to:
Map the Marketing Lists as segments in MailChimp and keep them synchronized.

Use existing segments in MailChimp and import them to the Oro application.

Schedule importing statistics of the MailChimp campaigns into Oro Application.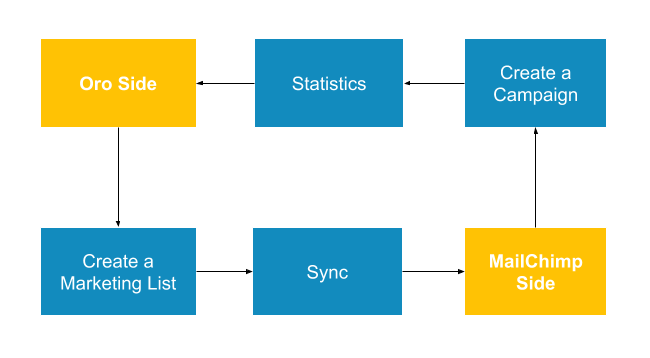 Note
To use MailChimp with the Oro application, ensure that all the necessary integration steps are completed. See MailChimp Integration for more information.