Edit a Frontend Menu¶
A frontend menu may be multi-level like, and the child menu items are nested under parent menu items (e.g., About, Customer Service, Privacy Policy, and others are nested under Information).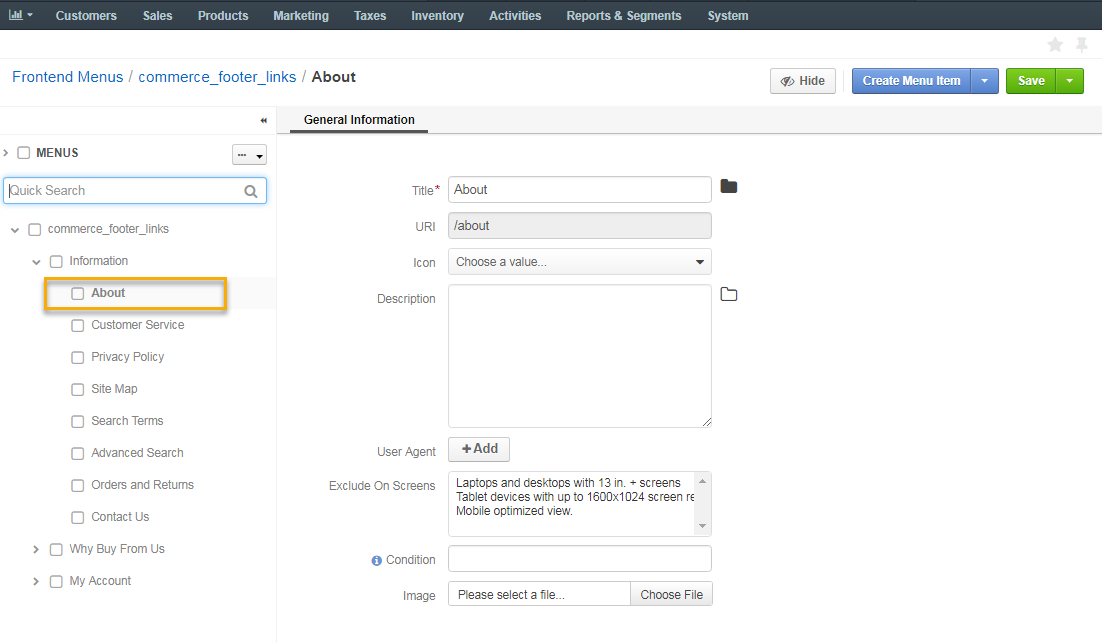 Menu items on the same level of hierarchy may be visually separated by a divider that looks like a horizontal line and helps you logically organize menu items. However, some menus do not support displaying dividers (on a particular level in the tree, or in general).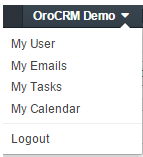 To update the frontend menu contents, navigate to System > Frontend Menus in the main menu and click the menu name or the View icon in the corresponding row of the frontend menu list.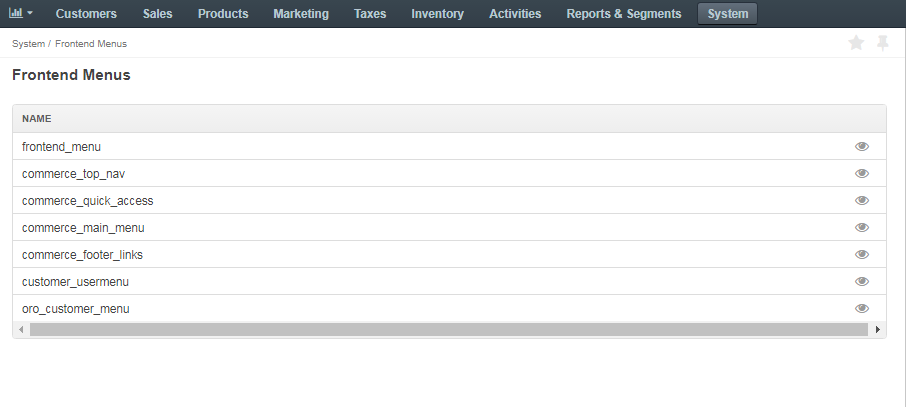 On the page that opens, the menu item tree is shown in the left panel. Center is reserved for the menu item configuration.