Contact Requests
Enabling Contact Us form globally sets system settings as default.
To enable or disable the display of the form in the storefront globally:
Navigate to the system configuration (click System > Configuration in the main menu).
Select Commerce > Customer > Contact Requests in the menu to the left.
Note
For faster navigation between the configuration menu sections, use Quick Search.
The following page opens: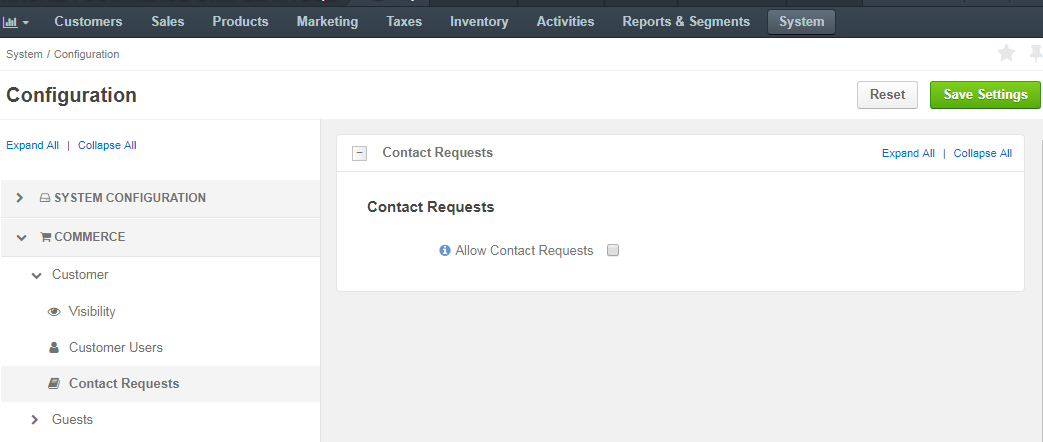 In Contact Requests, select the Allow Contact Requests check box to enable the Contact Us form.

To disable it in the storefront, clear the check box. You can still use the Contact Us widget in your web catalog pages.

Click Save Settings.