Important
You are browsing the documentation for version 3.1 of OroCommerce, OroCRM and OroPlatform, which is no longer maintained. Read version 5.1 (the latest LTS version) of the Oro documentation to get the updated information.
See our Release Process documentation for more information on the currently supported and upcoming releases.


Use System Reports
Pre-defined system reports are located under Reports & Segments > Reports in the main menu.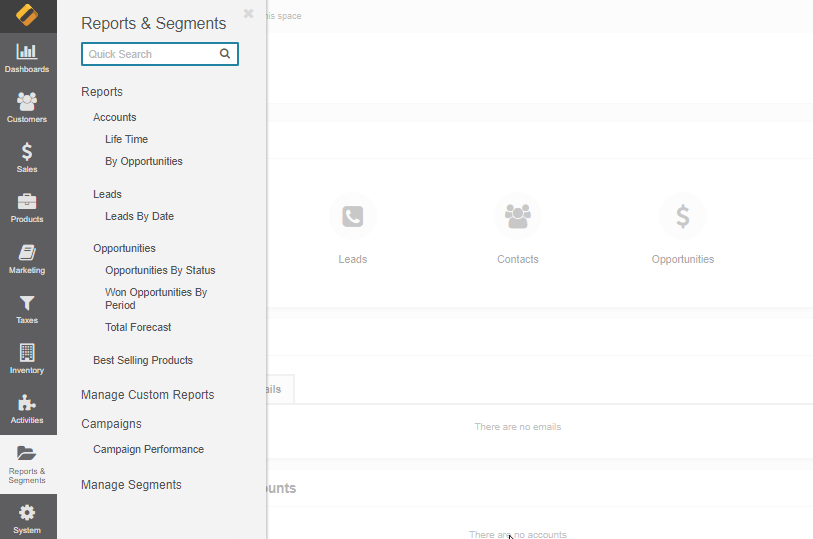 The following system reports are available out-of-the-box at the Oro application: