Organization Types
Important
Organization types are only available in the Enterprise edition.
An organization type represents a set of predefined restrictions and limitations provided by a developer.
In the Oro applications, an organization type can be assigned to an organization when creating or editing an organization.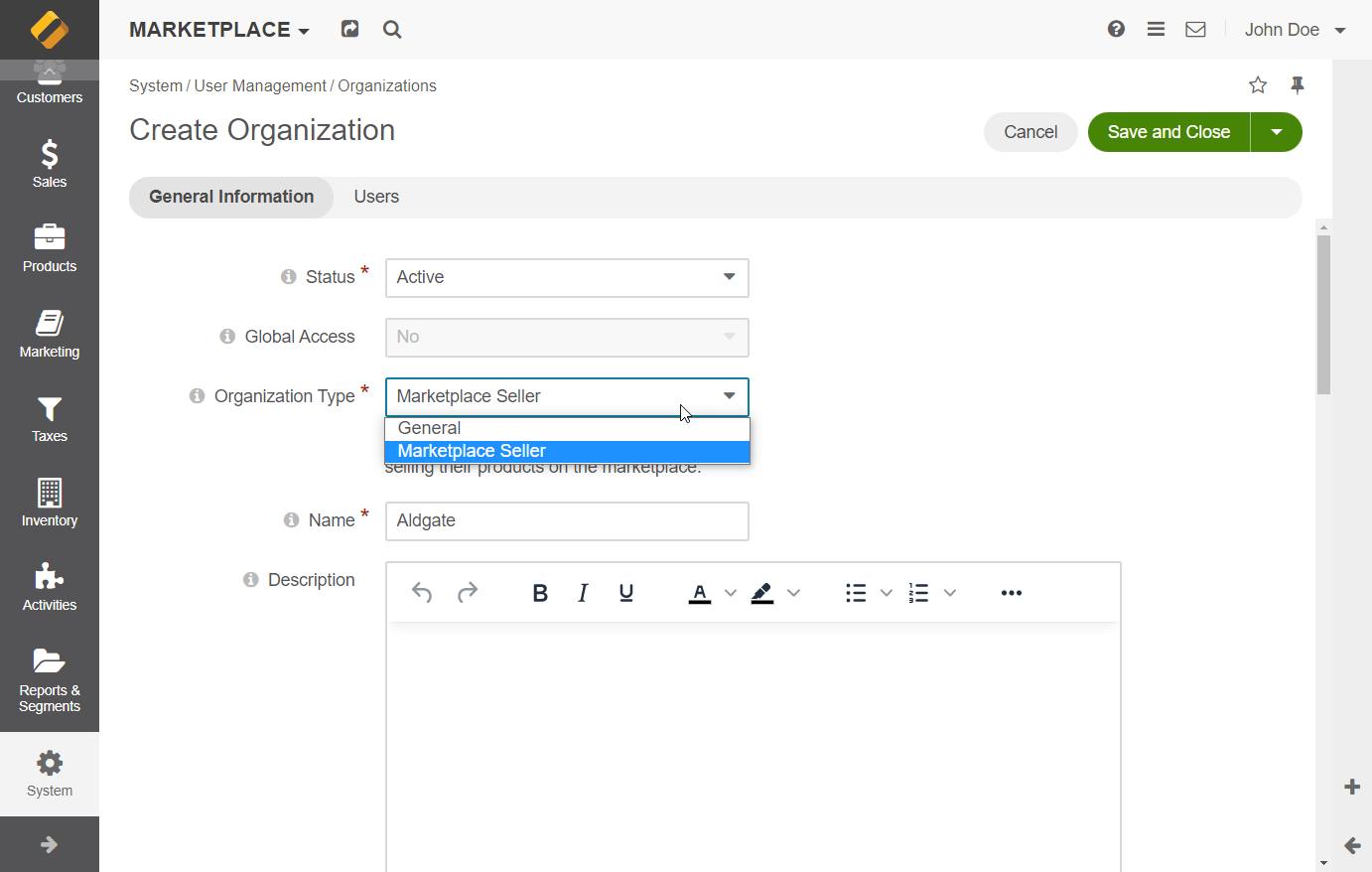 By default, all organizations are assigned to the General organization type, which means that an organization is allowed access to all functionality without any restrictions or limitations.
Related Topics