Important
You are browsing upcoming documentation for version 6.0 of OroCommerce, OroCRM, and OroPlatform, scheduled for release in 2024. Read version 5.1 (the latest LTS version) of the Oro documentation to get up-to-date information.
See our Release Process documentation for more information on the currently supported and upcoming releases.
Manage System Settings in the Back-Office¶
The System menu of the back-office contains post-install configuration settings of your Oro application. This is the starting point for setting up your application, from application display settings to payment integrations. Before proceeding with application configuration, please review the topics listed below to get a full understanding of general and domain-specific settings, and available configuration levels.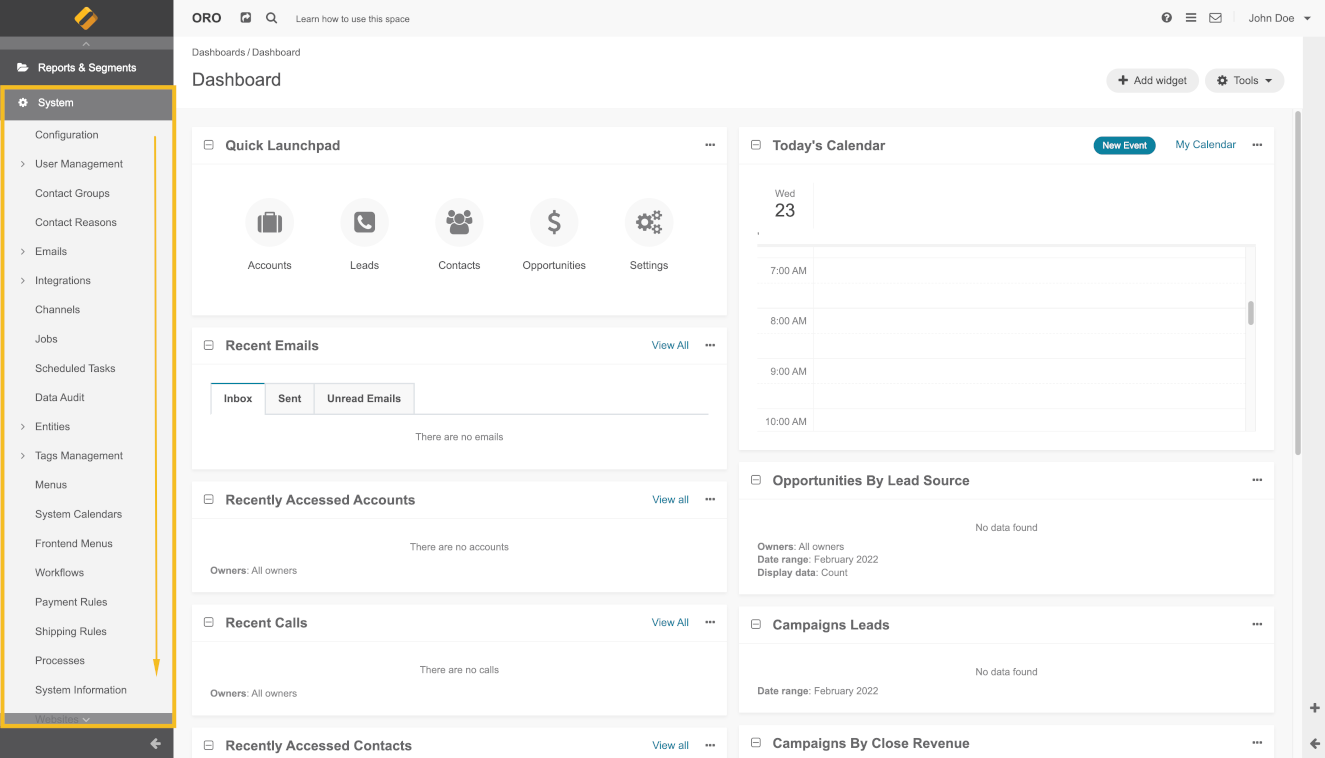 Oro applications enable you to configure system settings on four configuration levels (or scopes): global (system), organization, website and user.