Guest Functions Concept Guide¶
Traditionally, B2B vendors work with verified buyers and many B2C web stores have guest shopping and guest checkout featured disabled. OroCommerce, however, keeps pace with the changing trends and caters to the needs of all customers, both registered and not. Such a strategy helps attract new visitors, facilitate their interaction within your website, and increase the conversion rates as a result. OroCommerce enables you to adapt to the individual preferences of each customer and allows buyers to browse the website both as logged-in or guest users without affecting their shopping experience.
You can enable and disable guest functions in the system configuration. This enables unauthenticated users to have full or partial access to the following website features without registration:
Browsing the website content (you can apply visibility restrictions to specific pages)

Viewing products, categories, nodes

Checking product pricing

Creating a shopping list

Placing an order from a shopping list or a quick order form

Requesting a quote

Proceeding through checkout as a guest and register afterward

You can also completely restrict guest user access to the website.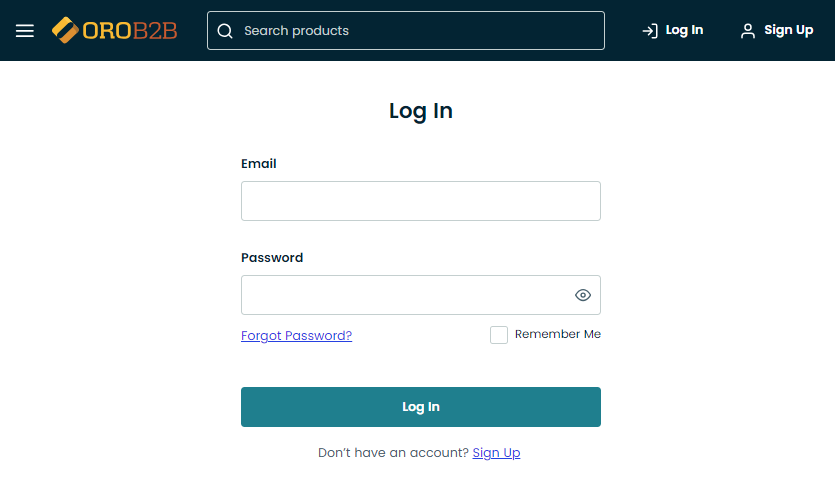 OroCommerce introduces the guest access management functionality with multiple guest features that provides B2B vendors with deeper control over guest user activity.
Below is the list of activities and functions that you can customize for your guest visitors, depending on your business requirements.